This post is not about attacking Uber. I love Uber. It changed the way I move in Cairo, & it saved me few times in Amsterdam. It is about an edge case where the API didn't provide the best price for the customer, and how to prioritize when there is a conflict.
The Story
Two week ago, I forgot my keys in the office and couldn't go back to get them. I had an extra key with a friend so I went to his house to get it. I went with two of my friends and after we got the key, it was too late that there was no public transportation anymore. No transportation, no problem. Uber to the rescue.
I requested an Uber and we took it from my friend's home to my home, then from my home to my friends' home. The first part was easy, the second part I entered the address of my friends' home  and I saw the recommended route on the map as in the screenshot: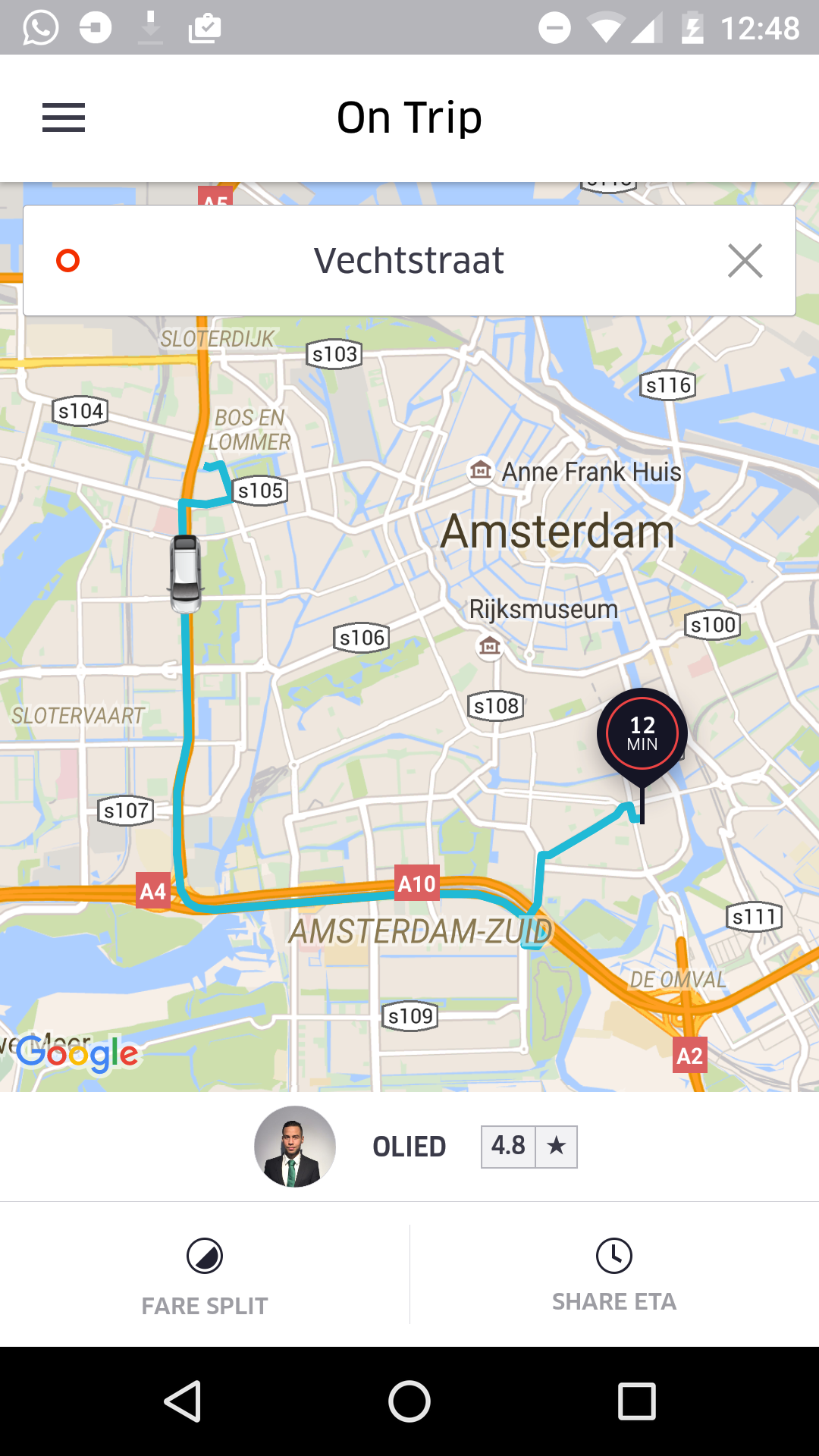 If you know me, I am an optimization freak. Being a fulltime taxi user back in Egypt made me paranoid about optimizing my route for both time & price. One wrong decision can make you pay double the price & not save much time. That's why I highly take care of which route I am taking and how much it will result in payment.
What struck me in the above screenshot was, assuming it is a square from where the car now to the destination point, why move with the edges when you can cut it diagonally and save much more distance which means paying less?