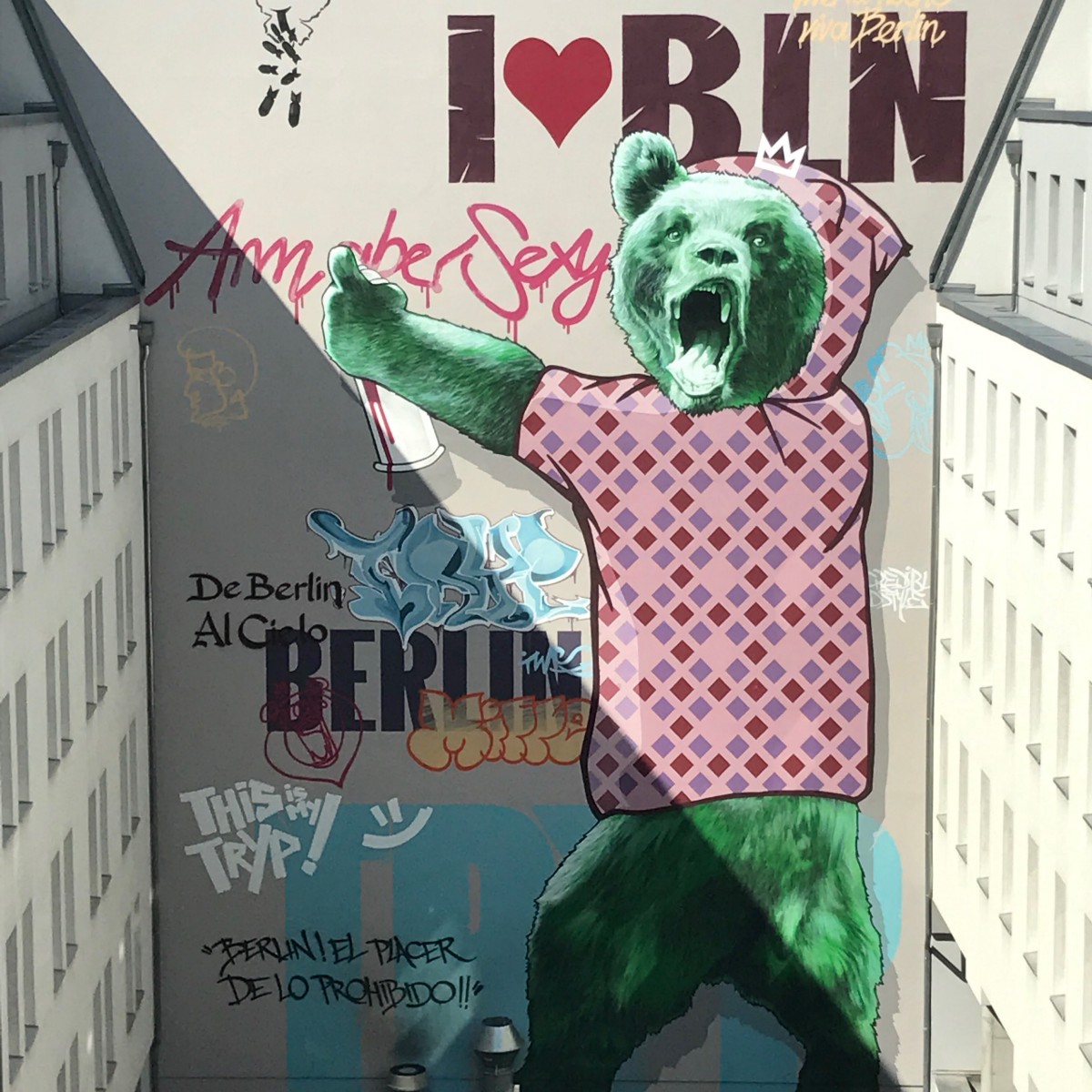 What every one is missing.
tl;dr I launched www.mostafita.com a directory of wheelchair accessible hotels with detailed room information. You can find accessible rooms with single, double, triple beds, and even shared beds in accessible hostels.
Travel is one of my peak anxiety drivers. Normally I am relaxed until it comes to physical threats. It makes sense for someone who can get fractured easily.
Travel is also one of my peak enjoyment drivers, but I am anxious until I get safely to the destination. The main reason is not being sure if my accommodation fits my needs. Even with all the current modern technology, you don't know what to expect in a hotel room until you get there.
My process to book a room goes like this
I go to booking.com or Expedia, search for hotels that have "Facilities for disabled guests", or "Wheelchair Accessible". Those are self reported labels that could only be used to refine the search. No guarantees.
I call the hotel to ask if they have wheelchair accessible rooms. Some say they have it. Some don't know what I am talking about although they list themselves as accessible. I ask about the availability of those rooms for the dates I am traveling.
I go to booking/Expedia and book the room, writing in the notes I need the accessible one.
I call the hotel again to confirm they will reserve the accessible room for me. Sometimes they tell me "oh, you booked the wrong room, the accessible rooms are of that category which is more expensive, you have to change the room and pay the difference".
This process only covers the simple use case, finding a double/twin room. Finding information about single, triple, family, or four bed accessible rooms is wishful thinking. You can't find this anywhere.
I finally manage to set everything, and go.
Then comes the surprise
I was in Prague, I verified the hotel's accessibility in advance. I got there to find 5 steps I have to climb to be able to get in. There was no bell to call for assistance. Luckily, I had a friend with me. He went inside and called the receptionist. It turned out there was a handicapped lift through the delivery garage. I needed someone every time I wanted to get in or out of the hotel to help me. The handicapped lift was small, someone with a bigger wheelchair wouldn't fit in it.
In Oslo, the hotel bathroom didn't have a way to block the water from getting into the room. Every time I took a shower, the water leaked all over the carpet inside room. I had to get the room service every morning to dry the mess.
Most recently in Hamburg, they told me they have an accessible room with a shower chair and everything. I went there to find the shower has a large step that needs some acrobats from my side to be able to get in. The bathroom was too narrow. The bathroom door opened to the inside, making it hard to close the door with the wheelchair inside.
Those are just examples from my experience. I won't talk about heavy doors, rooms far away from the elevator, unapproachable wardrobes, and more.
What every one is missing
20% of Europe population is above 65 years old[1]. That's 125+ million people. Those are the ones with the most disposable income, and the highest chances of having mobility related issues.
There are 5 million wheelchair users in Europe. This number will likely grow in the coming years given the aging population.
Based on this Skift podcast[2], " according to a study commissioned in 2015 by the Open Doors Organization, adults with disabilities in the U.S. spend $17.3 billion a year on leisure and business travel. Over the two years before the study, 26 million adults with disabilities took 73 million trips.". Those are US stats, I wonder what are the numbers for Europe, the biggest travel market in the world.
Even millennials, with the current state of travel Permanxiety[3] as Skift coined it. I am sure there are many people who are just like me, not knowing what to expect in their hotel room. This just adds an extra level of anxiety that could've been avoided.
So…
I contacted 300+ hotels in Berlin. I emailed all of them, phoned most of them, and visited the rest. I started collecting room specific information on wheelchair accessible rooms. This is what I found.
Accessibility is there, it is just unevenly distributed
There is no correlation between how big a hotel is and the number of wheelchair accessible rooms.
The biggest hotel in Berlin is "Park-Inn Alexanderplatz". They brag about having 1112 rooms, making them the biggest hotel in Berlin. Only two rooms are accessible. A small boutique hotel like "38 Hotels" with ~40 rooms also have two accessible rooms.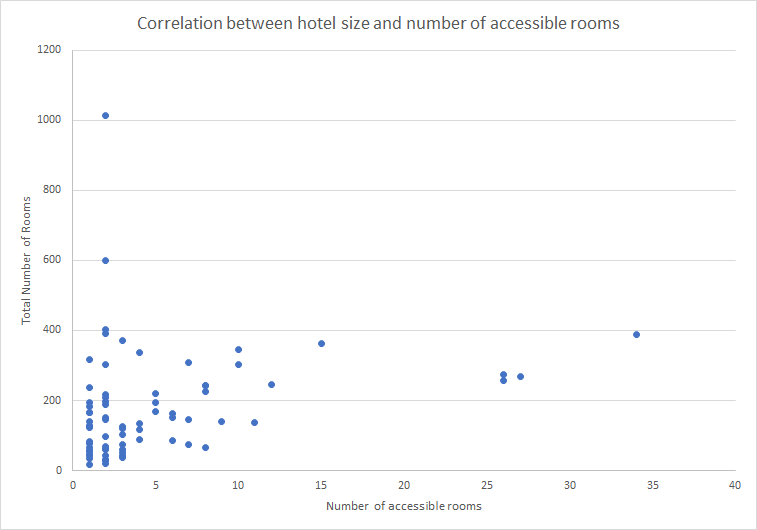 Accessibility is undefined
Handicapped room? Disabled people room? Wheelchair accessible room? Every hotel has a different name. I had to change the question multiple times before getting an answer.
This is not the only problem, when hotels think they are accessible, sometimes they are really not.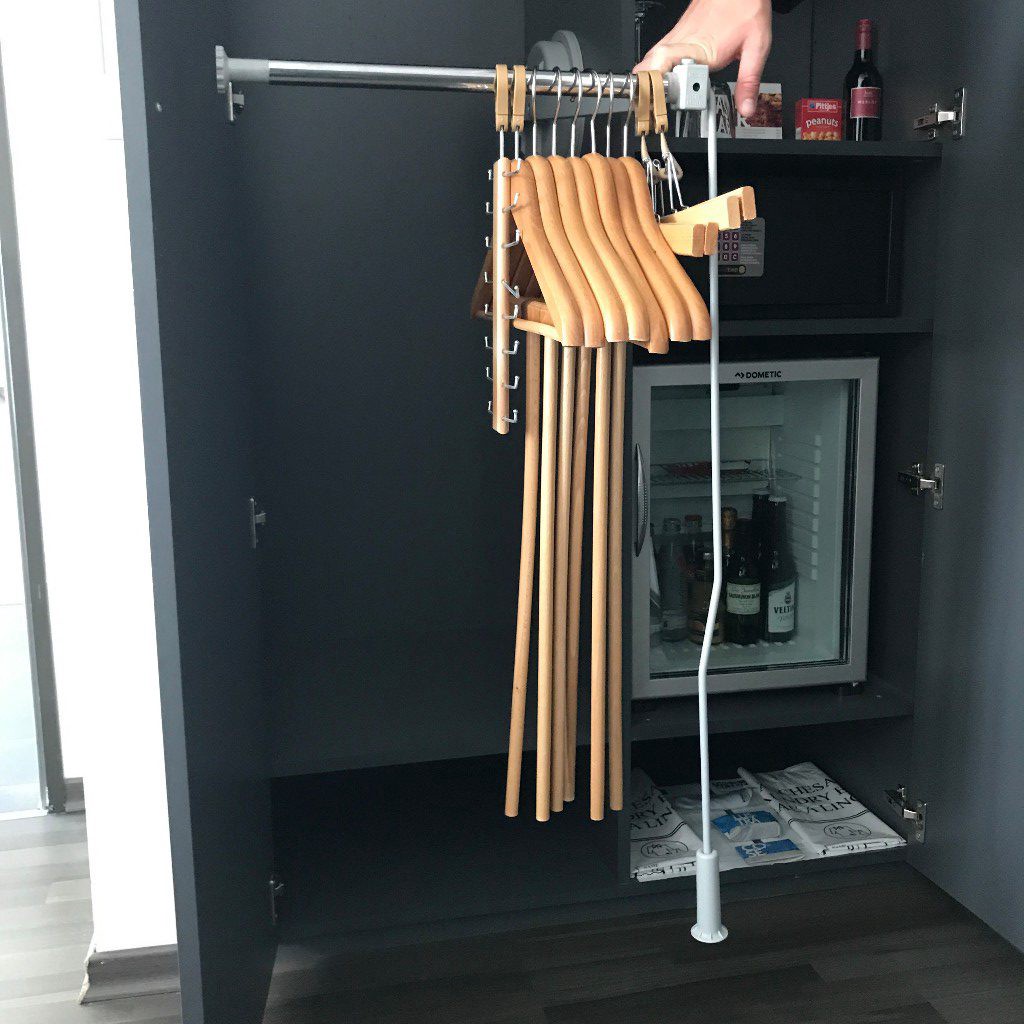 Accessibility is inaccessible
You can easily find information about pets on hotel websites. Try finding information about accessible rooms, good luck with that. I visited all the websites of the hotels I had to call/visit. Some even refused to email me photos of the rooms before booking it saying we are not allowed to do this.
we have 2 rooms in our hotel that are wheelchair accessible.

The rooms follow industrialized standards.

We cannot provide photos.
This hotel chain with "The rooms follow industrialized standards" is the same one in the first photo with no space next to the beds.
I can only remember one hotel allowing booking the accessible room(s) directly on their website. Nobody does this.
The bright side
I created Mostafita.com a directory with Berlin hotels accessible rooms information.
So far I verified 120 hotels, 90 of them have photos. I only put photos of the accessible rooms, not generic photos that tell you nothing.
I didn't only cover the simple case of double/twin rooms. You can filter by hotels with accessible Double, Twin, Triple, or Four beds. You can also filter by hostels with accessible shared dormitories and accessible shared bathrooms.
This is just the beginning. I will keep adding more hotels, more rooms, and more information. My goal is to map every accessible room in every hotel starting with Berlin. You can follow the progress by subscribing here.
Summary
There is now a directory with ~100 wheelchair accessible/elderly adapted hotels in Berlin. You can find all the info you need for anxiety free travel.
If Google street view maps every street and building, why can't we see the inside of every hotel room and be able to book that exact room? When I book an Airbnb I can see exactly where I am going to sleep, but I pay more for a hotel and I don't know what to expect.
Hotels are missing up-selling opportunities by treating all rooms as equal. Two rooms overlooking the noisy street, one on the first, and one on the 5th floor shouldn't be sold at the same price. An accessible room isn't the same as a non-accessible one.
If I can read all the details, and see the photos of my Airbnb before booking it, why can't I have the same level of details for my hotel room where I am mostly paying more?
Resources
[1] http://ec.europa.eu/eurostat/statistics-explained/index.php/Population_structure_and_ageing
[2] https://skift.com/2017/02/02/skift-podcast-the-evolution-of-accessible-travel/
[3] https://skift.com/2017/09/25/travel-in-an-age-of-permanxiety/